The Accidental Diplomat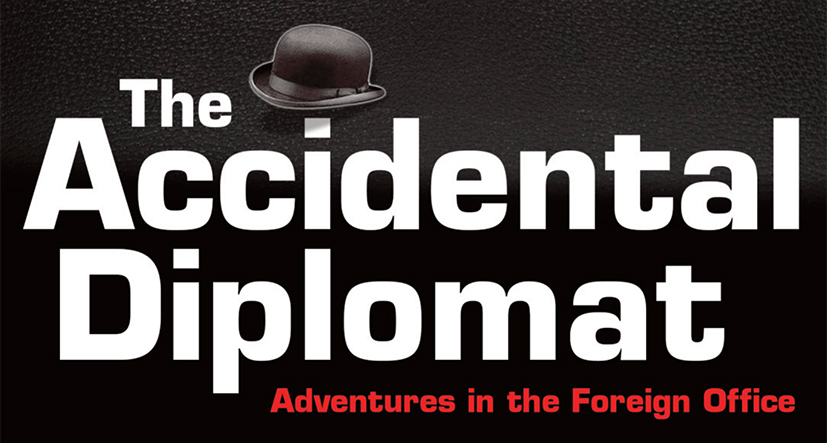 New book on diplomacy at a 25 percent discount to members, offered by Paul Knott, Member of the Association. Paul began his working life in a wooden hut in the tough Northern English Port of Hull. He made an improbable career switch to Her Majesty's Diplomatic Service and spent twenty years globetrotting as a British diplomat. Paul was closely involved in major world events during his postings to Romania, Dubai, Uzbekistan, Ukraine, Russia and the European Union in Brussels. His first book "The Accidental Diplomat" recounts both these important affairs of state and his more absurd adventures with the Foreign Office. The Right Honourable Alan Johnson MP (former Interior Minister and now bestselling author) says it "achieves the rare combination of being instructive and funny". After two decades of excitement, Paul currently lives quietly on a Swiss hillside with the Kenyan wife he met in Uzbekistan and their kids. He is still wondering how he got there.
Book title: The Accidental Diplomat
Book subtitle: Adventures in the Foreign Office
Publisher: Scratching Shed Publishing Ltd
Language: English
Format: Paperback, 13.7 x 21.6 cm, 228 pages
Abstract:
Part political intrigue, part travel writing and entirely entertaining, "The Accidental Diplomat" is a memoir that bridges the chasm between John Le Carré and Johnny English.
The author, Paul Knott, is an ordinary Northern lad who began his working life in a hut on Hull's King George Dock, before making an improbable career change to join Her Majesty's Diplomatic Service.
Paul was closely involved in a series of significant world events during the two decades he spent globetrotting as a British diplomat. His story offers an illuminating insight into the most discreet of the United Kingdom's great offices of state, the Foreign and Commonwealth Office.
"The Accidental Diplomat" blends the political with the personal to paint a vivid picture of the exciting and often absurd life of a diplomat. Paul's first posting to post-revolutionary Romania is a punishment for insubordination. But he finds the febrile atmosphere and rampant eccentricity of a country striving to emerge from the awful Ceauşescu dictatorship inspiring and uproarious.
A superficially more attractive but ultimately soulless sojourn in Dubai is enlivened when Paul is abducted at gunpoint by hospitality terrorists. He has a happier time in the brutal police-state of Uzbekistan; where he takes a hands-on approach to pursuing human rights and, with greater success, a gorgeous Kenyan lawyer.
Paul's year in Kiev offers a close-up view of the events underlying Ukraine's ongoing crisis, several James Bond moments and an uncomfortable encounter with a wounded gangster. He is then unexpectedly beguiled by the offbeat charms of Belgium and the European Union before his remarkable ride ends in Russia. The great land of contradictions proves both appealing and appalling, not least when a former Russian spy is murdered in London by radiation poisoning.
Log in as a member to order the book at the members' discount.