Legal Information
Becoming a Member of the Association is as easy as following this online process as shown as the overview below. You become a Member of the Association at the very moment of arriving at the 3rd stage. If you do not want to become a Member at this time, abort the process before pressing the 2nd confirmation button. The entire process takes about 5 minutes to complete. We are looking forward in welcoming you as our newest Member. You find the button to click for starting the 3-stage process at the bottom of this info page.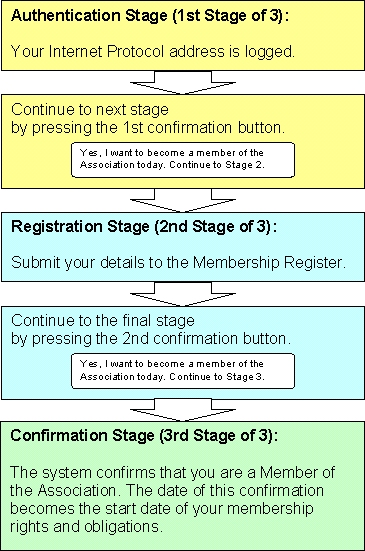 Please be aware that the terms of membership are largely regulated by Swiss federal legislation and our Articles of Association, including the effective date of the start and end of membership rights and obligations. Since our foundation, the membership dues have been legally fixed at Swiss Francs 40 per calender year. When you join after 30 June, the existing members will donate Swiss Francs 20 towards your dues obligation for that first year making you effectively only liable for Swiss Francs 20. We are confident that you will find membership in one of the largest and most active national associations of LSE alumnae and alumni an excellent value for money. Please note that the SLSEAA acts only on its own behalf, is in no way authorized, maintained, sponsored, endorsed, or otherwise representative of the London School of Economics and Political Science or the University of London and has never been a subordinate chapter or group of the "LSE Alumni Association" service of the School.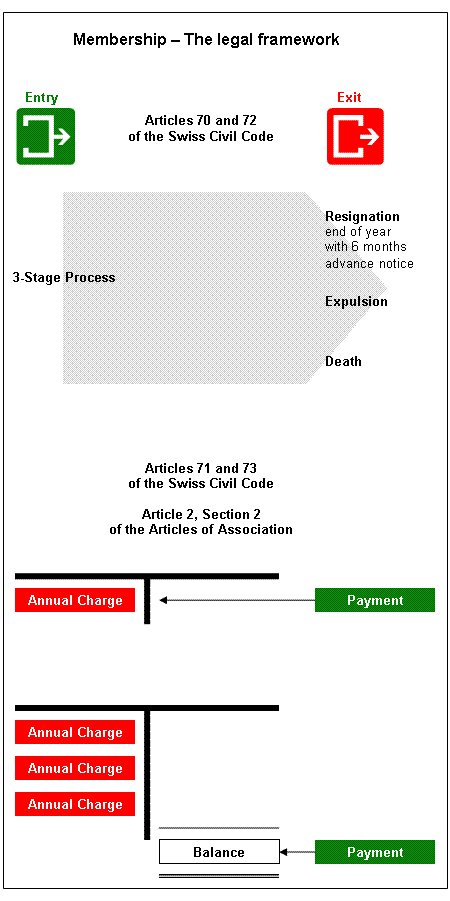 Are you ready to connect respectively reconnect with your fellow LSE alumnae and alumni? Press the below button to start the joining process.